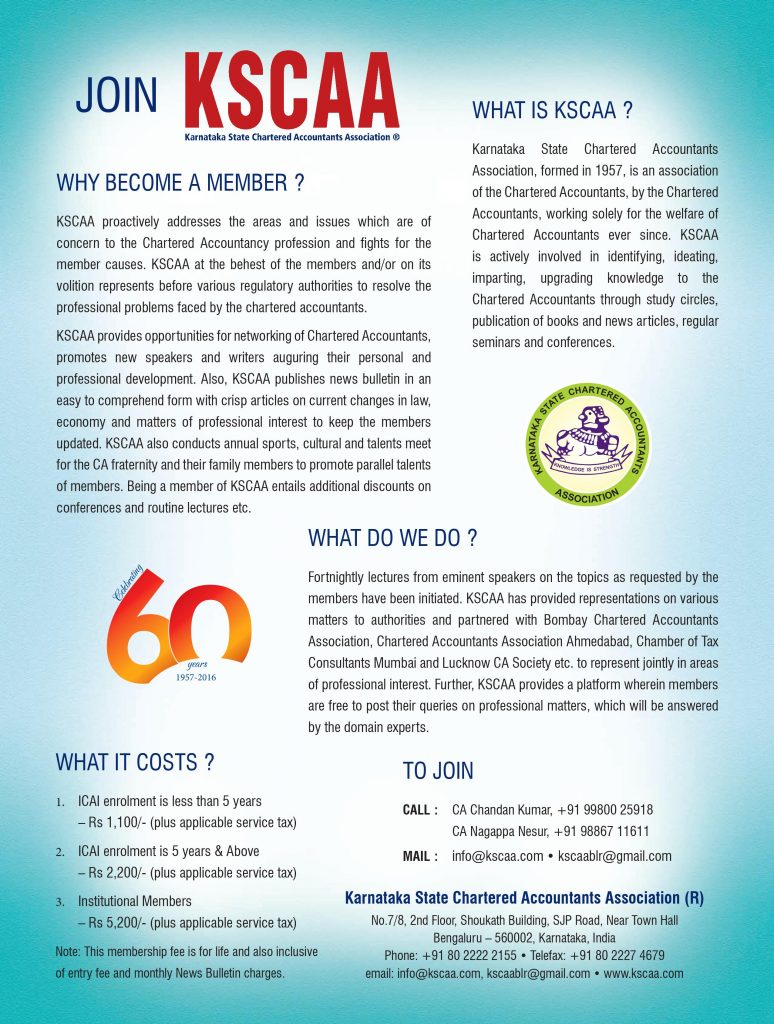 Who can become a member?
Individuals – Chartered Accountants as ordinary or Life members
Institutions – Institutions or Association of persons having as their objects, similar to that of the Association.
Other Details
 Fee Payable 
 Ordinary Member 
  Life Member
Institutional Member
  Enrolment with ICAI
 Less than 5Yrs
 5Yrs & above
 Entrance Fee
 Rs.200
 Rs.200
 Rs.400
 Rs.400
 Yearly Subscription
 Rs.500
 –
 –
 –
 Life-Membership
 –
 Rs.1,000
 Rs.2,000
 Rs.5,000
 TOTAL
 Rs.700*
 Rs.1,200*
 Rs.2,400*
 Rs.5,400*
* Plus applicable GST
Cheque/Draft may be drawn in favour of KSCAA. Outstation payment by Demand Draft only.
The Subscription for the financial year becomes payable before 31st March every year.

Download-KSCAA Membership Form